New Prime - A500B

Texas Tubular Products produces ASTM A500B ERW carbon steel pipe in 3" NPS (3-1/2" O.D.) through 8" NPS (8-5/8" O.D.). Our A500B is produced with I.D. flash removed and 30° beveled ends. Lacquering is available upon request.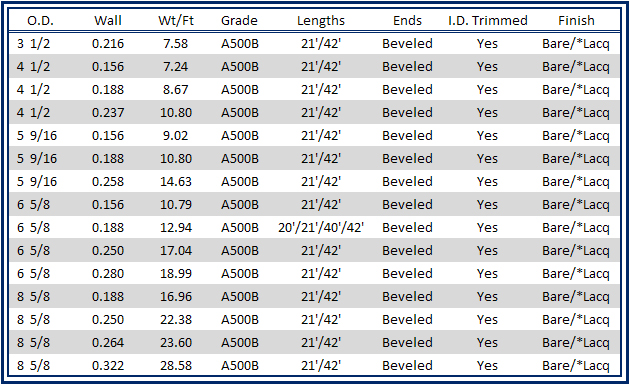 *Lacquering & Bundling - Available upon customer request. Inquire about lead time.
Additional Options:
TTP is capable of producing custom lengths up to 60'. For more information, please email our sales office.